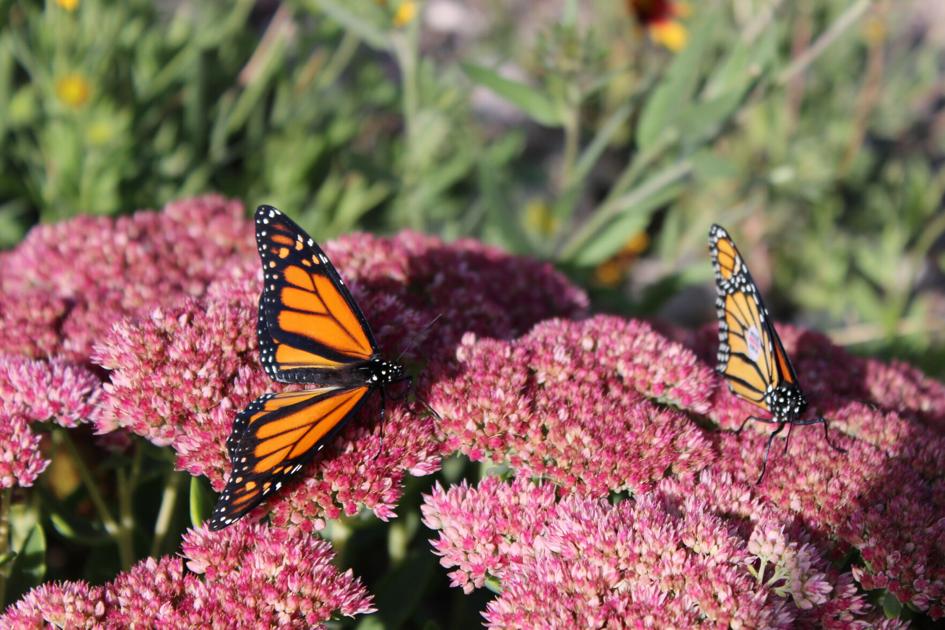 Dr. Joe Stickler, who created Medicine Wheel Park in 1992, says that in-state visitors at the park have increased this year.
Right now, the park's Perennial Garden is blooming in full beauty, attracting other types of visitors, too. Monarch butterflies and Clouded Sulphur buttlerflies have been visiting the flowers, drinking their sweet nectar and offering stunning photo opportunities to anyone lucky enough to happen upon them.
Read the full story in your Thursday, September 24th Times-Record, which also includes a special Fall Home Improvement section. Purchase a paper copy at the TR office (146 3rd St NE, Valley City), local gas stations and grocery stores or buy an electronic copy by clicking "subscribe" in the top left corner of the www.times-online.com homepage.