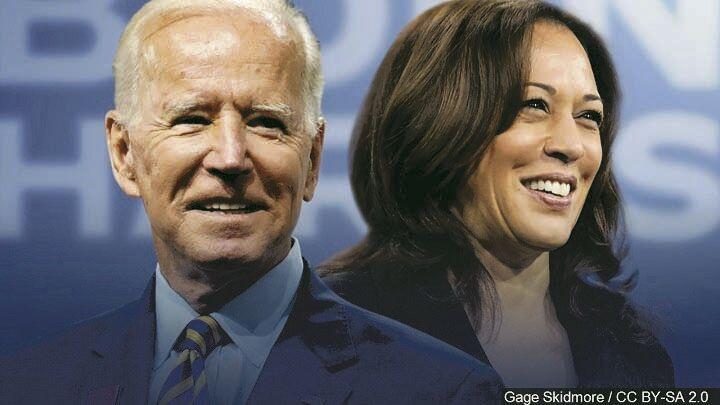 Joseph R. Biden and Kamala Harris were sworn in as the President and Vice President of the United States during the Inauguration Ceremony at the United States Capitol on Wednesday. Before Biden stood to take his oath of office, Kamala Harris was sworn in as Vice President of the United States. She makes history as being the first female, first Black and first South Asian vice president. The National Anthem was performed by Lady Gaga and Jennifer Lopez's mash-up rendition of "This Land is Your Land" and "America the Beautiful," and President Biden delivered his inaugural address that focused on national unity and meeting the challenges to America and its democracy together.
"To overcome these challenges, to restore the soul and secure the future of America requires so much more than words," Biden said. "It requires the most elusive of all things in a democracy: unity. Unity."
A virtual "Parade Across America" celebration featured celebrities, athletes and artists commenced after the ceremony, honoring the new administration. The President and Vice President arrived at the white house in the afternoon, escorted by the Howard University Showtime Marching Band (Harris' alma mater). Later in the Oval Office, President Biden signed a number of Executive Orders. Vice President Harris later returned to the Capitol to swear-in three new US Senators.
Joe Biden is the 46th president of the United States. Kamala Harris is the 49th Vice President of the United States.