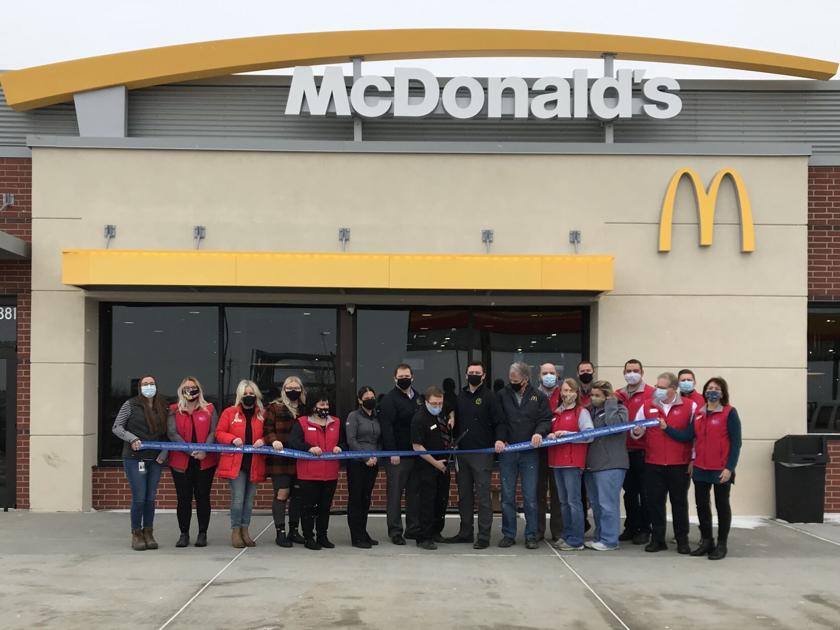 The Valley City Area Chamber Ambassadors held the official ribbon-cutting ceremony for the new McDonald's on Thursday, January 21st.
Located southeast of I94 exit 292, the restaurant and next-door Love's convenience store have been in the works since last spring. Now, the McDonald's drive-thru is open and, the owners hope, the lobby soon will be too. The fast-food restaurant is part of a family company, Dakota Drive LLC, Michael Doherty and his two sons Catlin and Zach. They founded the company in Minot about 7 years ago and have been slowly expanding ever since.
Read the full story in your January 22nd-24th Times-Record Weekend Edition. Purchase a paper copy at the TR office (146 3rd St NE, Valley City), local gas stations and grocery stores or buy an electronic copy by clicking "subscribe" in the top left corner of the www.times-online.com homepage.