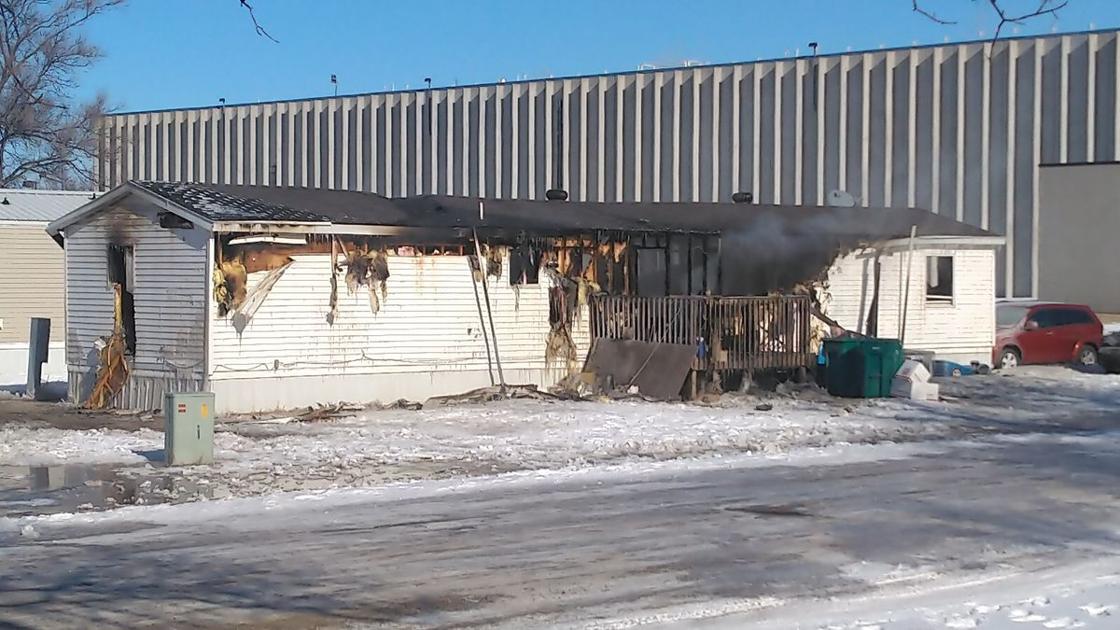 The community is rallying around a family following a house fire that left both 7-year-old Hunter and his grandmother, Rose Peterson, with significant injuries.
The fire occurred on the morning of Sunday, February 14th, at Rose's mobile home in Gwinner. Hunter sensed something was wrong, relaying his feeling to his grandmother. They didn't have long before the whole house was engulfed in flames. Rose went to the front door hoping to get them both to safety, but when she opened it, she was pushed outside by a burst of flames. Outside, it was about -20ºF. Hunter found himself trapped inside the home. He was finally able to escape the burning home by climbing through a window.
Read the full story in your Wednesday, February 24th Times-Record. Purchase a paper copy at the TR office (146 3rd St NE, Valley City), local gas stations and grocery stores or buy an electronic copy by clicking "subscribe" in the top left corner of the www.times-online.com homepage.